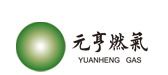 Yuan Heng Gas Holdings Limited
(Stock Code: 00332)
Company Profile
Yuan Heng Gas Holdings Ltd. (listed on the main board of The Stock Exchange of Hong Kong Limited, Stock Code: 00332 and its former name is Ngai Lik Industrial Holdings Limited) is committed to developing into China's leading sustainable clean-energy group. Yuanheng Gas's main business focus is in the energy industry, adhering to quality-first, customers-first and win-win business co-operation concepts. It actively engages in oil and gas production and sales of liquefied natural gas, import, export & trading of bulk commodities, logistics & warehousing, transportation, industrial investments, and end-customers services. In response to China's green economy and energy conservation calls, Yuanheng Gas endeavours to promote the developments of clean energy in a responsible manner.
Yuanheng Gas's principal business is liquefied natural gas ("LNG"), and its operations are carried out by its wholly-owned subsidiary, Guangzhou Yuanheng Gas Co., Limited ("GZ Yuanheng"). GZ Yuanheng was founded in July 2007, having a registered capital of RMB957 million. Attributing to its unique business concept and advanced management system, Yuanheng Gas accurately grasps the market pulse. By securing the upstream natural gas production base, the development of professional logistics for energy distribution, it has achieved impressive operation results in accruing stable incomes from provincial standard of natural gas branch pipeline networks, premium-quality natural gas terminal projects and other operations etc. At the same time, Yuanheng Gas has also accumulated ample gas projects investment and operation experiences. Up until the end of 2013, its total value of assets was over RMB1.8 billion, with annual sales income of more than RMB2 billion. Yuanheng Gas's trade networks span throughout the country and it has become the industry's leading brand, consisting of a number of well-known "enterprise nomenclatures".
The first is "stable and reliable resources protection" - its affiliated companies, namely Erdos Xingxing Energy Co., Limited and Dazhou Huixin Energy Co., Limited have become two prestigious high quality LNG production bases using cutting-edge technologies with advanced management, safe and high- quality operational services, gaining the unanimous approvals and supports of Sinopec, Guizhou Gas Group, ENN Energy, Foshan Gas Group and other large energy companies.
The second is "quality and safety transport services" - its affiliated companies, namely, Huixin Logistics and Jiu An Xi Shun Logistics and other enterprise being professional energy logistics enterprises, possess fleets of high standard LNG tankers and extensive scopes of business expanding all over the country, striving to provide customers with reliable and quality transportation services.
The third is "long-term investments in high-quality projects" – Yuanheng Gas's investments involve LNG satellite stations, vehicles/vessels LNG fueling stations and regional natural gas pipeline networks and other fields. The company's investment in Guizhou gas branch pipeline project is the key project for natural gas pipelines, Guizhou Maotai Renhuai Wines Industrial Park and Guizhou Maotai Town Liquor Factory, vehicle refueling stations and a series of other gas supply projects in Shandong area are with potentials for high growths, laying a solid foundation for the company's sustainable, long-term and stable developments in the natural gas industry.
"Fully World Limited" ("FWL") is Yuanheng Gas's wholly-owned company which trades crude oil, jet fuel, gasoline, diesel, fuel oil, natural gas and other chemical products, as well as energy products mainly use in the oil industry. FWL possesses many years of experience, and working relations with PetroChina, Sinopec, China Gas, Guangdong Materials Group Corporation, Trafigura, Mercuria and other state-owned petrochemical enterprises and trading companies to carry out world-class international trades in energy commodities.
In the future, relying on strong financial supports from the international capital markets, advanced corporate governance for listed companies and scientific mode of management and business concept, Yuanheng Gas will vigorously implement the development plan on natural gas upstream and downstream industry-chain extension, pinpoint the mining and oil and gas resources to develop high quality terminal projects, striving for more competitive edges and positive interaction between the trade and the industry. Adopting healthy business management and capital operation in parallel, rapid and sustainable on-going developments, securitization of assets, industry specialization and modern management to run like a large international clean-energy group, Yuanheng Gas aspires to be a premium label in China's gas industry.
Company Information
Room 4102, 41/F, Far East Finance Centre, 16 Harcourt Road, Hong Kong
www.yuanhenggas.com
(852) 3583 1120
(852) 3009 8442